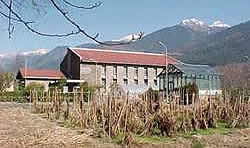 The Agriculture and Food Ministry decided in May 1949 to open a Research Institute at Katrain, Himachal Pradesh for the production of good quality seeds with the help of the latest scientific techniques available. Since 1955 the Insitute forms part of the 'Indian Agriculture Research Institute'.
In 1970-71 a project was launched in coordination with the 'All India Botanical Association' to prevent deseases in vegetables and flowers and to upgrade the quality of the related products.
Prime Activities:
This Research Institute has produced 55 different seeds of 26 vegetable varieties. The seeds are available to Government and Private Institutions such as the National Seed Corporation, the State Seed Corporation or the Central State Farm Corporation. Seeds can also be purchased directly from the Institute by farmers.
Besides the production of seeds the Research Institute is active in the following fields:
Storage and Production of Germplasm
Development of high quality Vegetables
Development of hybrid varieties of Vegetables
Research work for Disease and Pest-control
Development of improved Agro-techniques
Research on Off-season vegetables.
Research on Flowers having bulbous roots.
Participation in Experiments on Vegetables and Fruits which are conducted all over India
Development of Varieties immune to Pests and Diseases
Contact
Indian Agriculture Research Institute
Regional Station Katrain
Distr. Kullu, H.P. 175 129
Phone +91-1902-40124